Localización
Área
Fecha
Cliente
Nuestro Rol

Bilbao
20m2
2019
Pompeii Brand
Dirección y Administración de Obra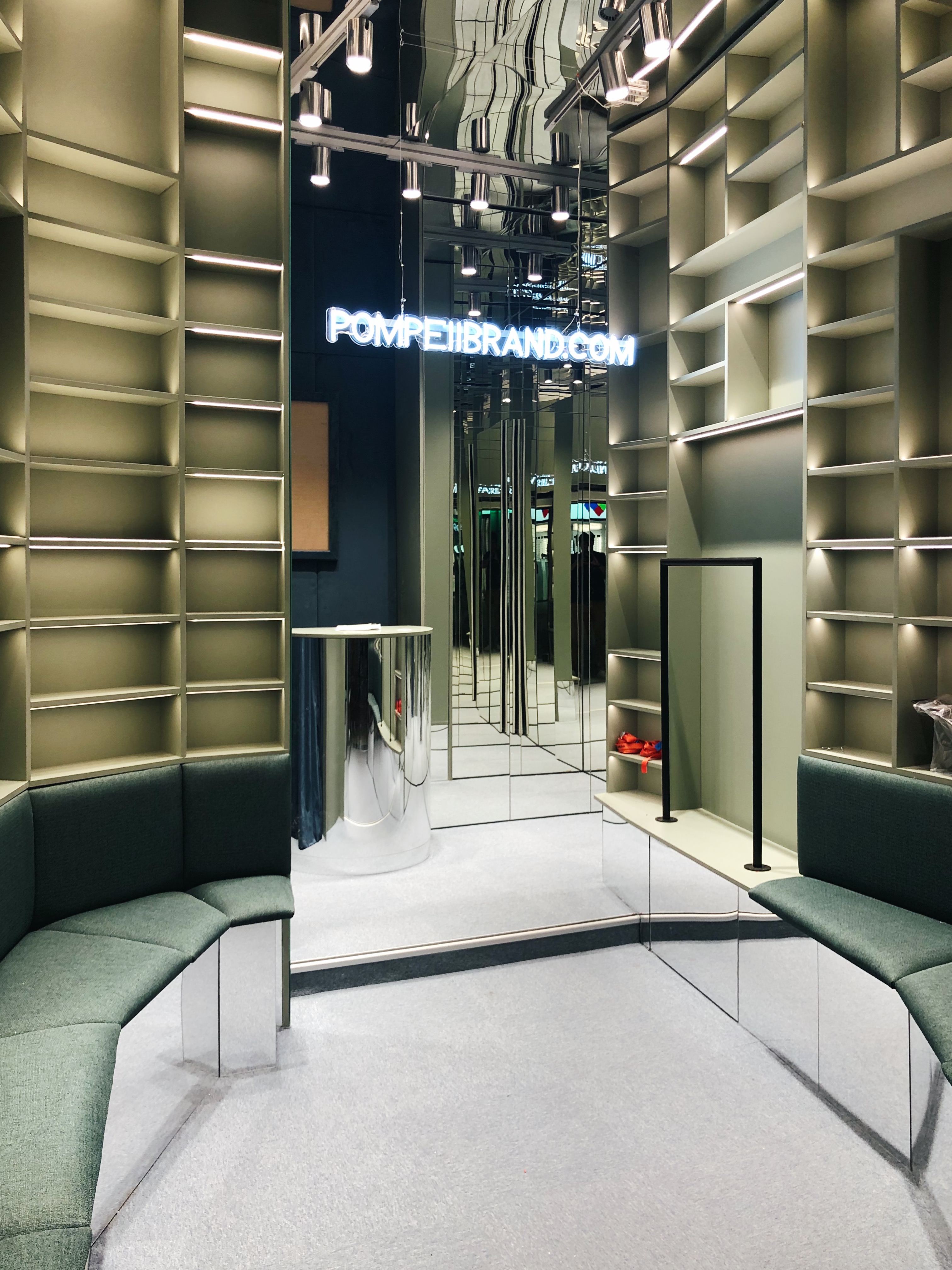 Estudio 31.20 está involucrado en la ejecución de la tienda en Bilbao de la marca española Pompeii Brand, en un proyeco conjunto con el estudio madrileño El Departamento, responsable de la imagen de la marca. El proyecto buscó la reforma de una lonja en la céntrica calle Ercilla reelaborando el espacio para adaptarse a el mediante la carpintería, misma que sirve como elemento de exposición.

Structurally the geometry of the stablishment remained the same, but through the installation of utilitarian carpentry, the geometry of the store is completely modified, finishing it off with the installation of mirrors that modify the perception of the volume.
Respetando estructuralmente la geometría del local, mediante la instalación de carpinterías utilitarias se modifica completamente la geometría del local, rematándolo con la instalación de espejos que modifican la percepción del volúmen. Una volumetría regular que se rompe con la instalación de los muebles de exposición de calzado, permitiendo asi dejar intactas las paredes del local existente y modificarlas a partir del mobiliario, reduciendo costes y permitiendo una producción en taller que facilita los tiempos de obra.

A regular volumetry that breaks with the installation of the shoe exhibition furniture, as well as leaving the walls of the existing premises intact and modifying them from the furniture, reducing the costs and times of production that facilitates work at site.

Proyecto con El Departamento para Pompeii Brand